Social Gathering Woes? Try Backyard Tea Parties and Personal Tea Tasting Kits!
Posted by CODI LYNDERS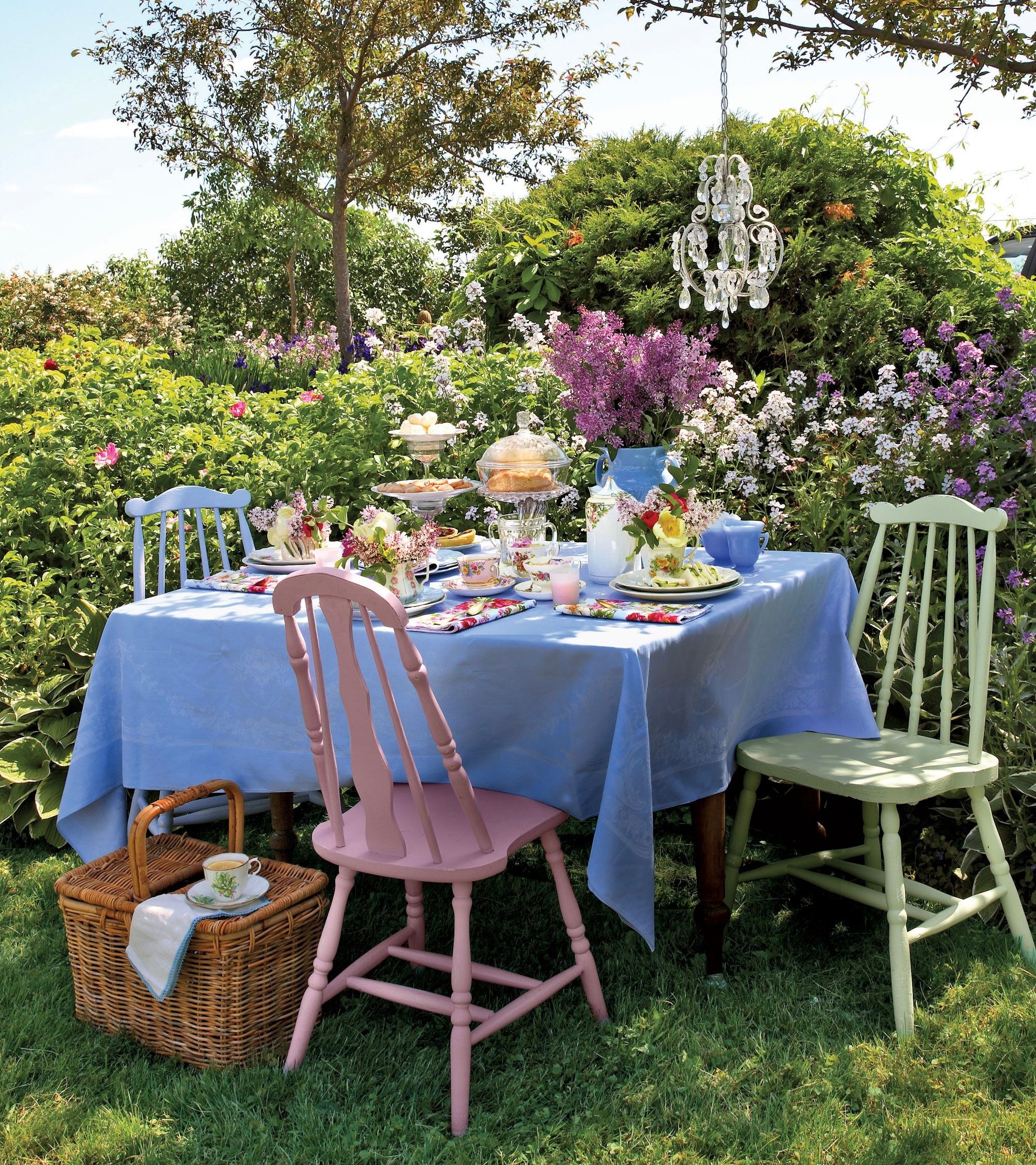 With the world slowly returning back to its pre-COVID ways, people are more eager than ever to finally relax with family and friends. However, many of us are a little rusty when it comes to hosting a social gathering. From the perfect setting and theme to the menu, backyard tea parties are the perfect way to impress your guests while staying safe outside during a global pandemic.
Enjoying a day out with good food and drinks is an activity that is supposed to be fun and enjoyable. However, this is not the case for many as social gatherings can cause stress for those hosting and attending. 
Did you know that... 

According to

Mental Health America

, 7% of people deal with social anxiety?

From a study conducted by OnePoll published in the

New York Post

, the average American takes 14 minutes to relax at a party, with 78% of those surveyed knowing right away if they are going to enjoy the event or not? 
Post-pandemic social gatherings should not add stress to hosting a fun event for family and friends. With this being said, backyard tea parties are a great way to make sure you and your guests enjoy a stress-free gathering that complies with any and all health restrictions. 
Stuck on where to start? Here's a list to guide you through the perfect party!
Invite your guests!
Gather a small list of your close friends and family that you want to spend the day with.
Create your setup!
With Mother Nature on your side, decide whether the party will take place on a patio or lawn. This can change the setup of the gathering. 
~ Patio Tea Party ~ 
Chairs and tables are your best option as they will sit sturdy on the patio and will not threaten to sink into the soil. Weather resistant outdoor furniture is hassle free so you do not need to worry about ruining any high quality furnishings. Table cloths are also a quick and easy way to spruce up the table without spending a fortune on new and fancy furniture.
 A cozy sitting area that will allow your guests to comfortably relax is another great option for your backyard tea party. Pick a shaded area so guests do not overheat but still feel like they are one with nature. Nice blankets and pillows are the perfect decorative pieces along with platters to hold drinks and food.
Dress it up!
Just because the tea party is in your backyard does not mean that it can't be fancy. Accompany the blooming flora with summer dresses and floppy sun hats. 

Themes such as vintage or

Alice in Wonderland

can be brought to life through centerpieces and props. Freshly picked flowers, decorative napkins, or old-fashioned cutlery can bring elegance right to your backyard. Ditch the plastic cups and opt for fancier teacups and pots. Don't have anything fancy? No worries! Some of our favorite teaware can be found

here

. 
Get your tea ready!
Find a few variations of high quality tea and package it into small containers with labels. Make sure you have enough for each guest to taste a few.

Gather any supplies you might need such as a thermos of hot water, mugs, and spoons. 

Want to purchase pre-made tasting kits? Make your tea party easy with Open Door Tea's

Self-Guided Virtual Tasting kits

!

Prepare any other drinks or food that you would like to serve.
~ About Open Door Tea's Self-Guided Virtual Tasting Kits ~
Individual tasting kits that are perfect if you want to offer a variety of teas, coffees, cookies or chocolates. 

Includes 3 tea samples OR 3 coffee samples OR 6 chocolate truffles, one Cookie Set (two small cookies in each set), and a Tasting Note Card ($20/person).

List of recommended items needed such as a thermos of hot water or an electric kettle, a mug for each sample, and the testing kit itself. 

Add-ons, such as Tea Infusers, a Coffee French Press, Honey, Tea Spoons, Chocolate Truffles, Shortbread Cookies (Vegan and Gluten-Free available), Glass Mugs, and Extra Gift Samples are available and can be added during checkout.  
As the world opens back up, it's time to open your arms to the family and friends who have stuck by you. While taking the plunge to host a social gathering might be stressful, backyard tea parties with Open Door Tea's Self-Guided Virtual Tasting kits is a great way to impress your guests with little to no stress! 
Want to have us lead a guided tea tasting on Zoom? Learn about our virtual tea tastings here.
To learn more about our tasting kits or any of our other products, please contact us at support@opendoortea.com.
Collection 2019
Sale 70% Off
Title for image