High Tea
Open Door Tea is where elegance meets relaxation, and every sip is a journey to delight the senses. Nestled in a cozy and charming setting, our tea room offers an exquisite selection of fine teas, delectable sandwiches, freshly baked scones, and sumptuous desserts for a memorable afternoon of indulgence.

Experience designed for table seating of groups 3-18 people during regular business hours. Contact hightea@opendoortea.com to get started.
An Exquisite Experience
We believe in preserving the essence of High Tea while adding our unique touch. Our menu showcases an array of classic favorites and innovative creations, all made from the freshest ingredients and artfully presented.

Our tea educators carefully curate your tea selection, ensuring that each sip complements your culinary experience.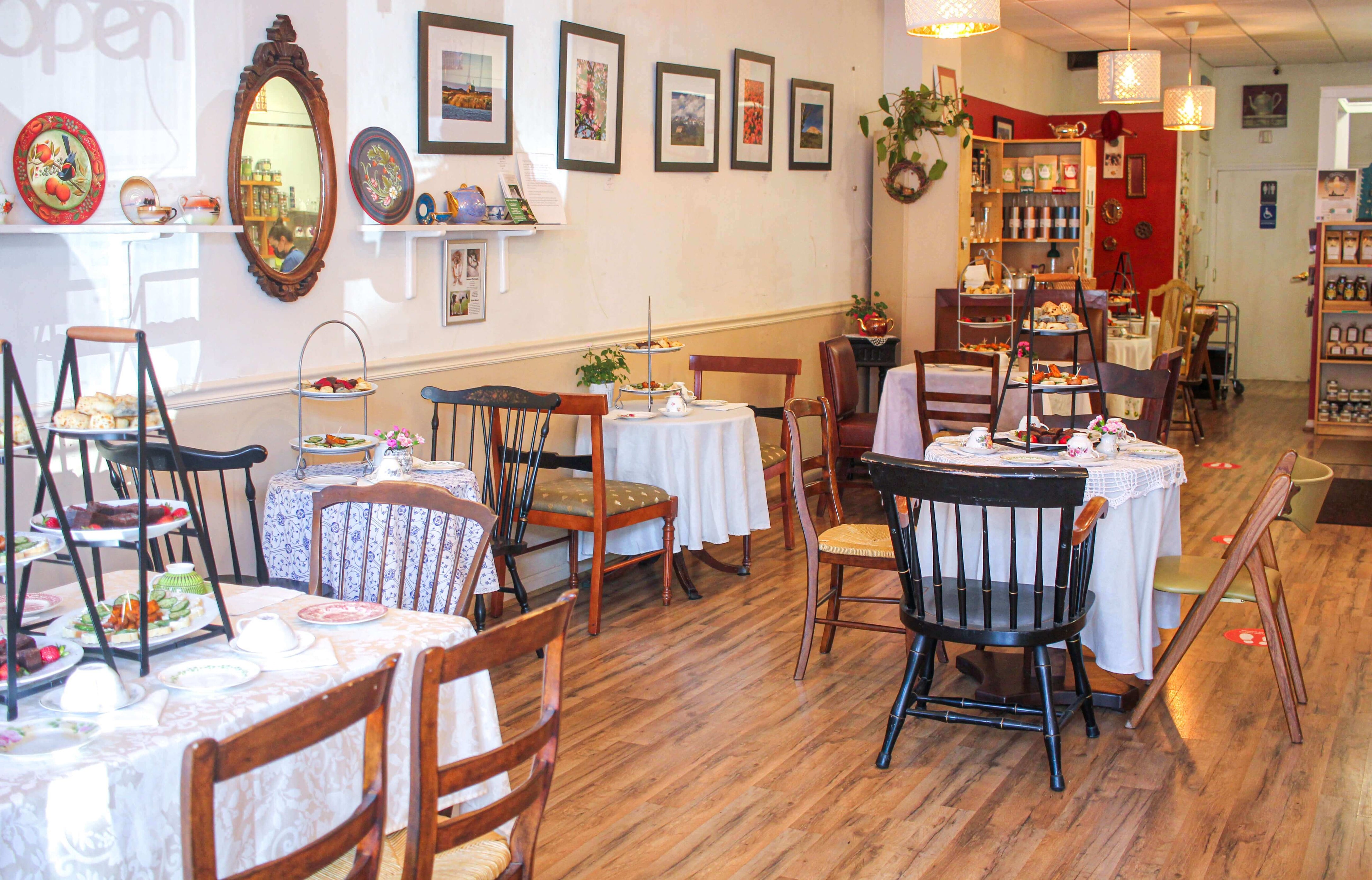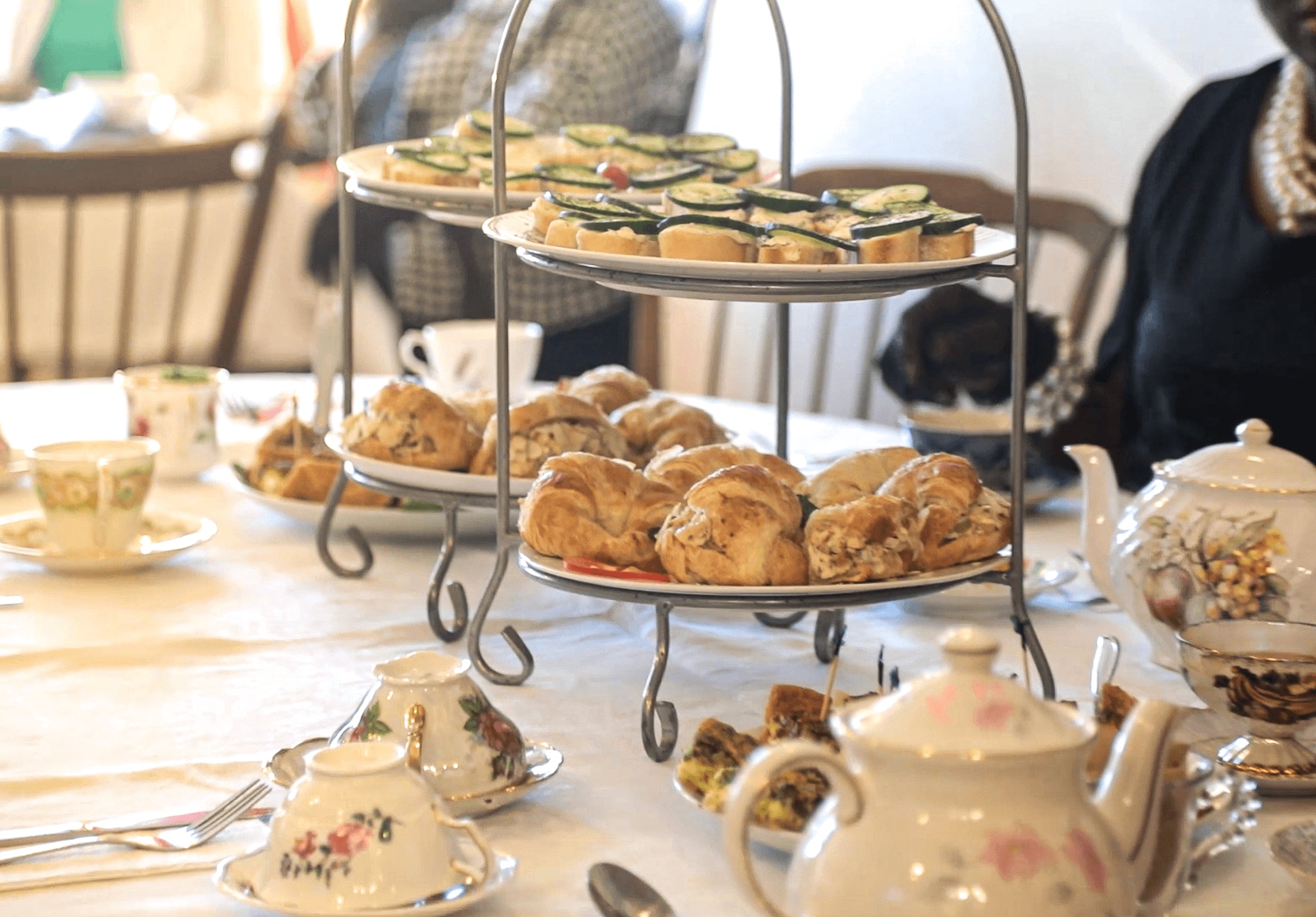 Traditional Cake Tiers
The high tea experience is not complete without a tiered display of delicate finger sandwiches, warm scones, quiches, smoked salmon, and an enticing selection of pastries and desserts fresh-baked in our kitchen.

Vegan and gluten free options are always available.
Immerse in the Moment
Join us for an enchanting afternoon and immerse yourself in the luxurious world of High Tea. Reservations are required with a minimum of one week notice.

Book your table today, and let us transport you to a world of sophisticated wellness at Open Door Tea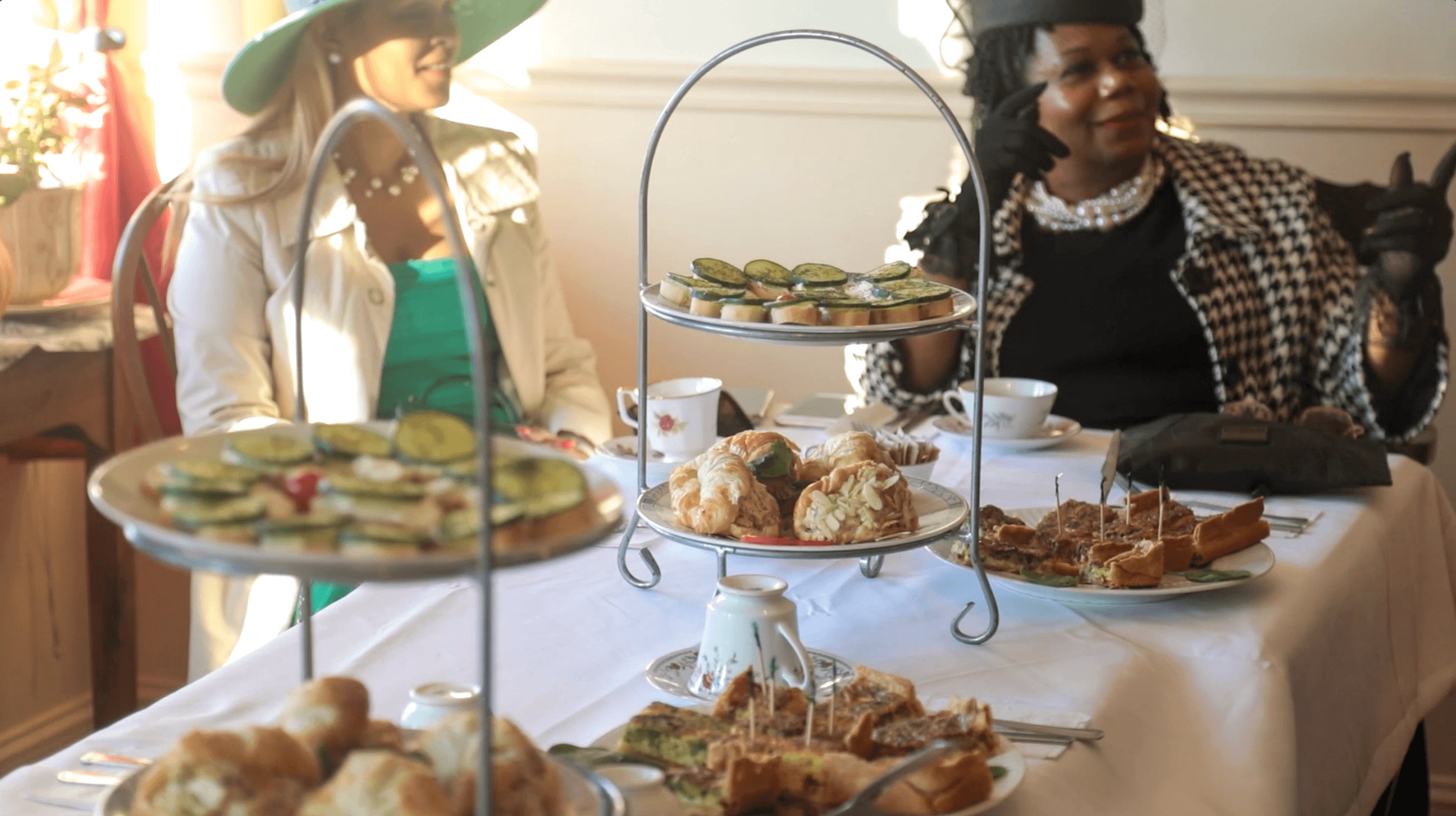 FAQ
High Tea - Frequently Asked Questions


How much does high tea cost?
The base price is $35/person (not inclusive of tax and gratuity). Additional options can be added, such as wine & mimosas, decorations, goodie bags, and table-side tea tastings.
How do I make a reservation for high tea?
Reservations can be made by contacting hightea@opendoortea.com. Please provide: Name, Email, Phone, Requested Date, Time, Number of People.
How far in advance do I need to make reservations?
To officially reserve you must provide a final headcount and menu selection to your coordinator at least one week prior to the reservation.
What type of food is served at high tea?
Some options include scones, salads, cucumber tea sandwiches, smoked salmon, pastrami, baguettes, desserts, and more. The menu selections are pre-determined at least one week prior to the reservation.
Do you serve alcohol at Open Door Tea?
Yes, in 2023 we received our liquor permit to sell beer, wine, and cocktails. Drinks can be added to your event package in advance, or can be charged for based on consumption.
How long is high tea?
High tea reservations are typically reserved for two hours.
I have a group of more than 20 people.
For groups 20 and up, please contact Events@opendoortea.com to make a reservation for an entire private dining room.
Is there a dress code?
While some groups choose to dress with tea hats (fascinators) there is no formal dress code, feel free to "dress up" or "dress down" however you feel comfortable!
Get in Touch
Please fill out the form below and we'll reach out soon.