The Original
VIRTUAL TEA TASTING
Your Private
Virtual Experience
For teams, clients, friends, and family.
Our tea times provide a relaxing and comfortable atmosphere for all - no matter where you are in your tea adventure. While steeping teas we discuss brewing techniques, health benefits, tips on storing, blending, mindfulness, and everything else surrounding the world of tea.

We have shipped over 20,000 tea samples across hundreds of corporate events, bridal showers, conferences, summits, team-building, client appreciation, birthday parties, and more event types - our customers range from Fortune 50 companies to small charitable organizations.

Join us for an unforgettable experience. Schedule now: tasting@opendoortea.com
Our Tea Room
Open Door Tea is a women-led "European" style café based out of Stratford, Connecticut. Founded in 2016, we strive to create a stress-free environment for mental relaxation. Time for tea, and time to heal your soul.

Kasia founded our tea room as a comforting oasis, a place to get away from the world. We encourage everyone to take time for tea, and for peace, in their everyday lives.
Meet the Hosts

Kasia Lindeberg
Kasia - the owner of Open Door Tea - is a Polish immigrant with two decades of experience in nutrition and wellness consulting. Born and raised a tea drinker, she mixes her passion for nutrition and tea to create functional herbal blends that target a variety of health functions - all with a unique European charm.

Jeannie Holst
A certified mindfulness educator, Jeannie blends her psychology background with tea to promote wellness and aid overall well-being. She has worked with Kasia for 3 years in leading a variety of workshops, bringing with her a unique mix of passions for tea and mental health.

Step 1
Select from one of our tried and true packages, or add on an extra. View all current options in our PDF.

Send us an email to get started: tasting@opendoortea.com
Step 2
Send us the participant addresses. 2 weeks notice is required, so that each individual will receive the tea samples before the scheduled tasting. We can include notes or other items with the package.
Step 3
Virtual tea tasting is hosted by two Open Door Tea employees, and can be up to one hour long. During that time we will steep and sip the teas, discuss, and finish with a brief mindfulness session.
Reach out for more information and to schedule your next tasting experience!

tasting@opendoortea.com
Learn more about our virtual events: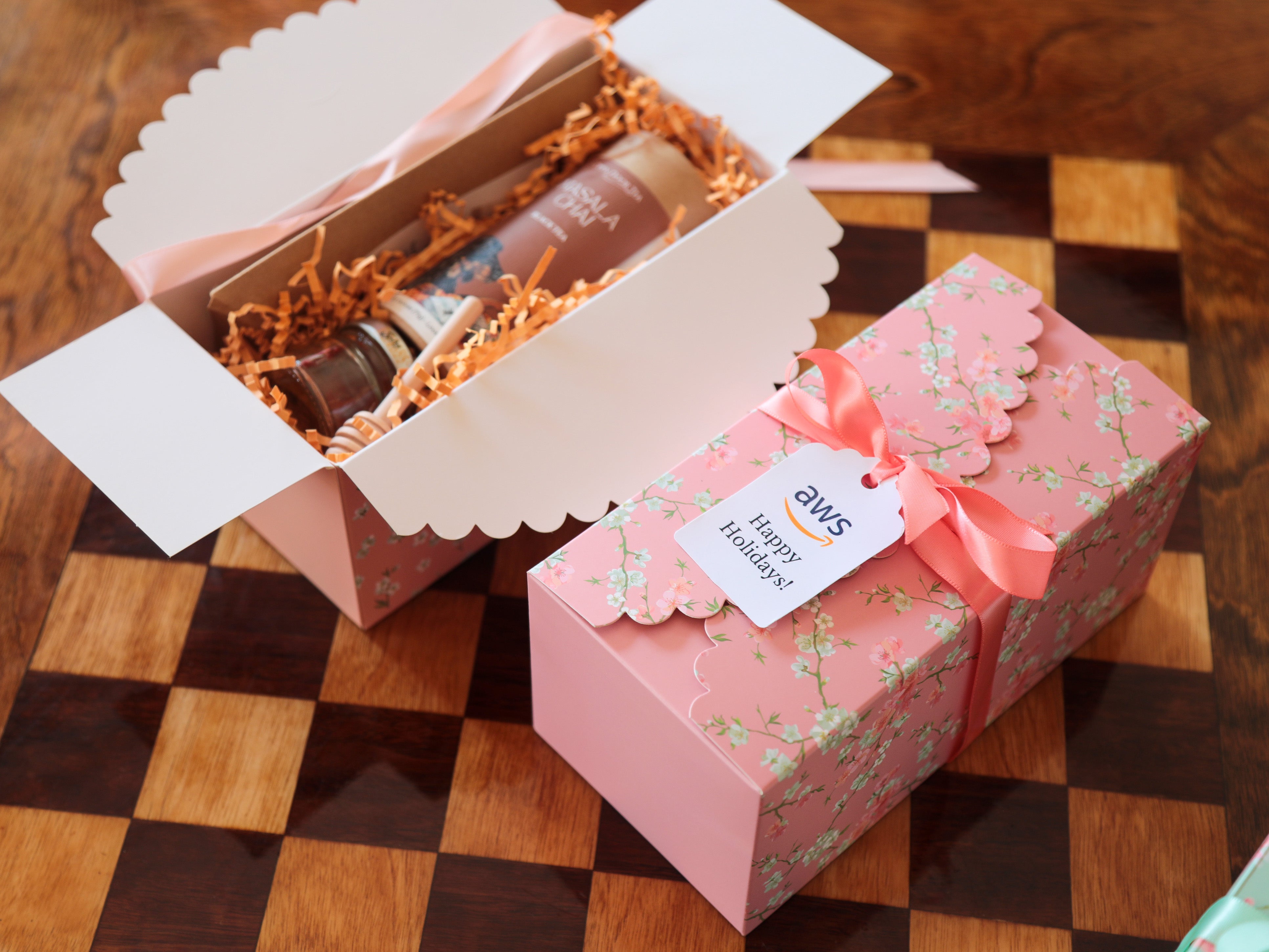 Group Gifting Program
Learn more about corporate and event gifting options, from corporate employee recognition programs to special events and holidays. Options to fit budgets for organzations big and small. Learn more and contact to get started:
gifts@opendoortea.com