Tea Helped Women Win the Right to Vote
Posted by LINDSAY SKEDGELL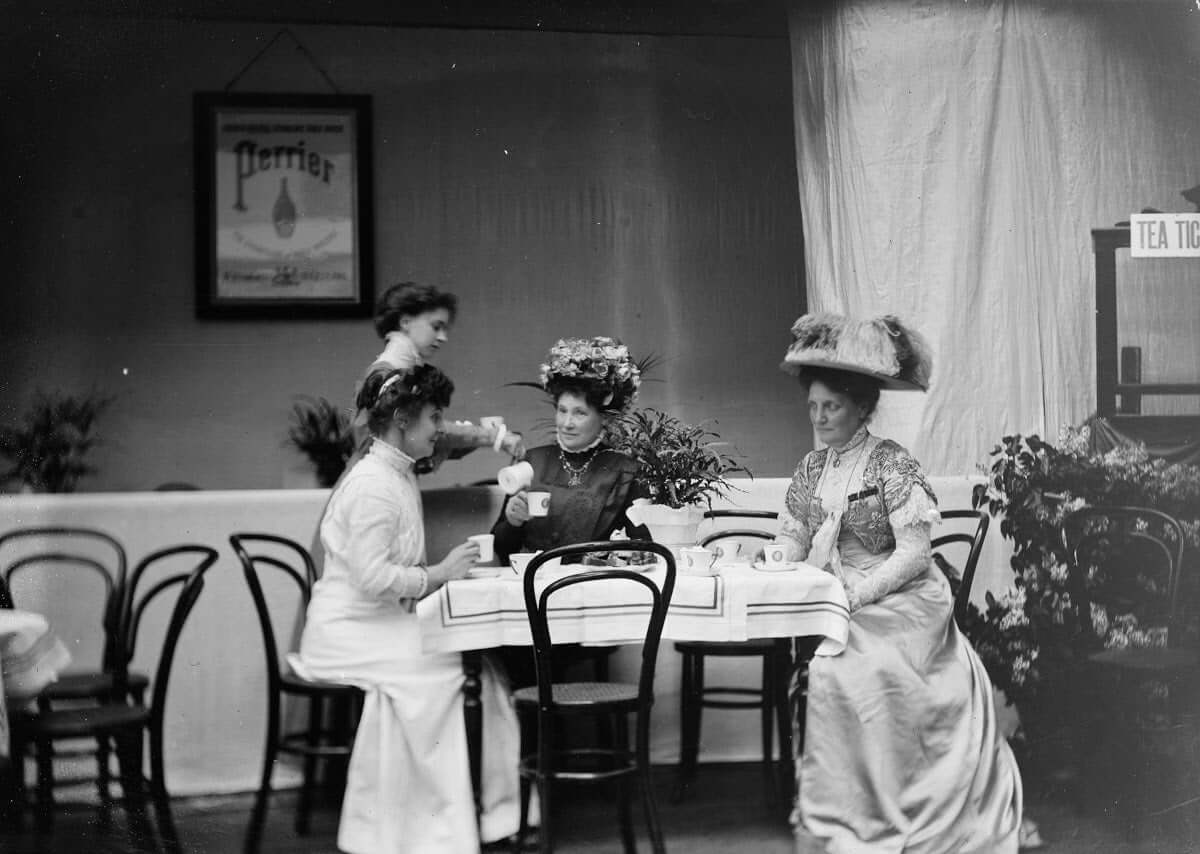 The suffrage movement began with a tea party
In Waterloo, New York on July 9, 1848, five women that would become pivotal members of the suffragist movement and the fight for women's right to vote, met for tea. Jane Hunt organized the gathering at her home, inviting Lucretia Mott, Martha Wright, Mary Ann McClintock, and Elizabeth Cady Stanton. Though their first tea party began as a small, invite only gathering, this initial meeting would soon lead to the Seneca Falls Convention, to take place on July 19th and 20th of the same year in Seneca Falls, New York. This convention was the first women's rights conference in the United States and the official launch of the suffrage movement. 
Throughout the suffrage movement, tea continued to play an important role. In 1911, California suffragists developed and packaged wholesale tea. In northern California, they sold Equality Tea, while suffragists in southern California, including well known female grocer Nancy Tuttle Craig, began selling Votes for Women tea. In protest and solidarity, grocery customers often refused to pay their bills upon discovering that a grocer did not wish to carry suffragist tea. The profits made from selling suffragist teas went back into funding the movement and later in 1911, California officially became the sixth state where women won the vote. 
Years later in 1913, Ida B Wells founded the Alpha Suffrage Club in Chicago, the first black suffragist group in the country. The same year, affluent Alva Vanderbilt-Belmont, had a Chinese tea house built in her back lawn. Her new place of gathering acted as the setting for numerous tea party fundraisers, the revenue of which fed back into the movement. A year later, Belmont held the Conference of Great Women at her home. Tables were lined with porcelain teaware inscribed with Votes for Women in dark blue across their sides. Guests were able to take home the ware as parting gifts, a memento from the movement. 
Choosing tea to increase publicity and support around the suffragist movement was a strategic act that placed emphasis on tea's symbolism, its ability to encourage gathering and important conversation. The closeness and comfort that tea parties fostered was harnessed as a method in communicating the importance of the suffragists' work. Both the accessibility of Equality Tea and Votes for Women Tea, as well as tea's widespread use and love societally, lead to a successfully marketed social justice product. 
Finally in 1920, after over 70 years of protest and perseverance, the 19th amendment granted women the right to vote in the United States, a direct outcome of the suffrage movement's sustained efforts and activism. 
Collection 2019
Sale 70% Off
Title for image