Private Events
Open Door Tea is a charming, tranquil Tea Room atmosphere- perfect for hosting events. Cozy tables and chairs, warm lighting, with local art decorating the walls, we provide an "at home" feel to private dining.

Don't need a full room? Request a high tea reservation for groups of 3-18 people.
The Oasis Room
Book this brand-new space for your next event. Complete with a bar for serving alcohol and other drinks, TV and microphone setup, and catered food packages to fit your group.

The Oasis Room suits a variety of events- bridal showers, baby showers, birthdays, anniversaries, retirements, team building or any celebration! We also cater to vegan, vegetarian, and gluten free guests. 30 person capacity. Minimum 20 people (or minimum spend).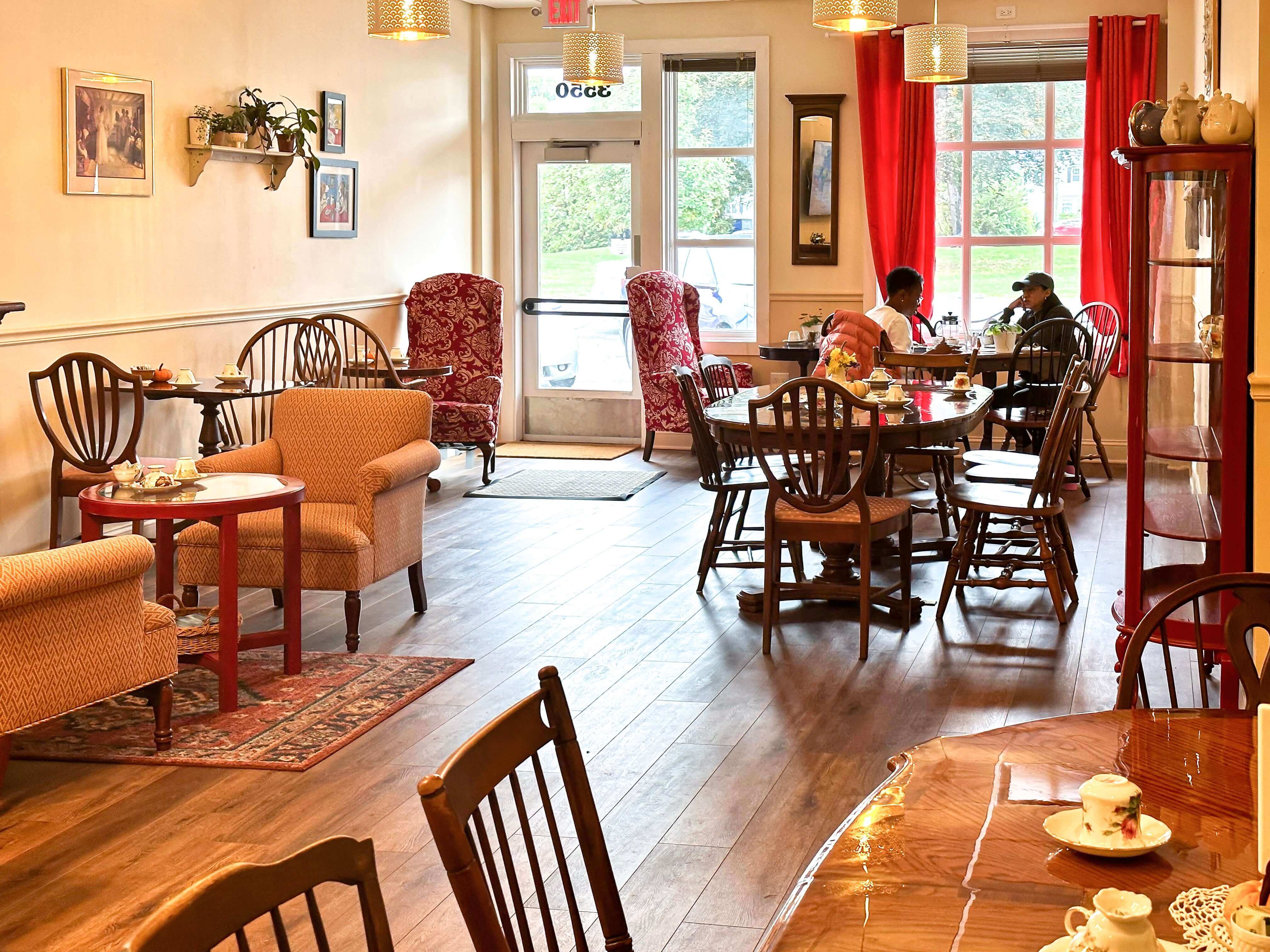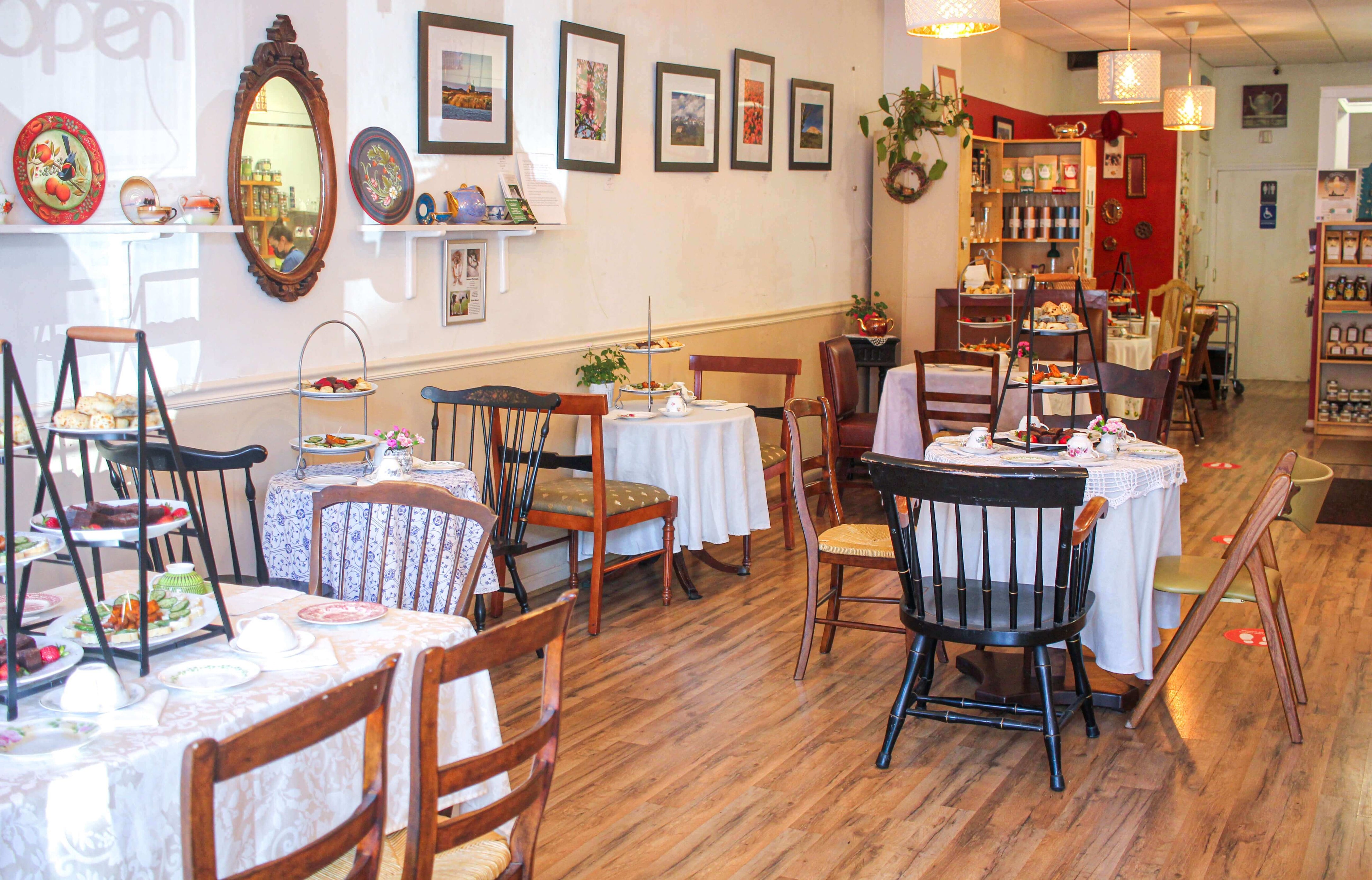 The Art Room
Book our original tearoom during the evening after 6pm. Art changes monthly, featuring local artists. 30 person capacity.

Can be combined with the Oasis Room for total event capacity of 60 people (evening events only).
Let's Talk
Contact our coordinator to start the conversation and build your perfect event.
events@opendoortea.com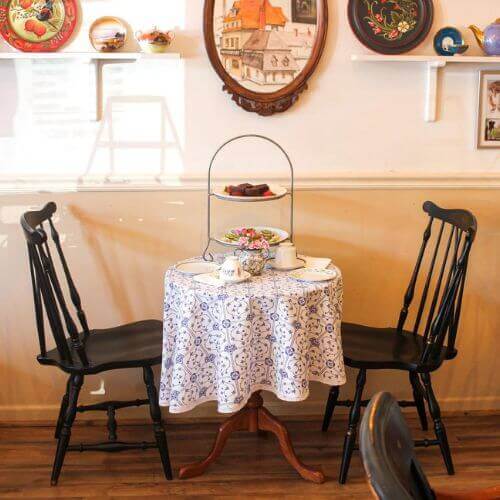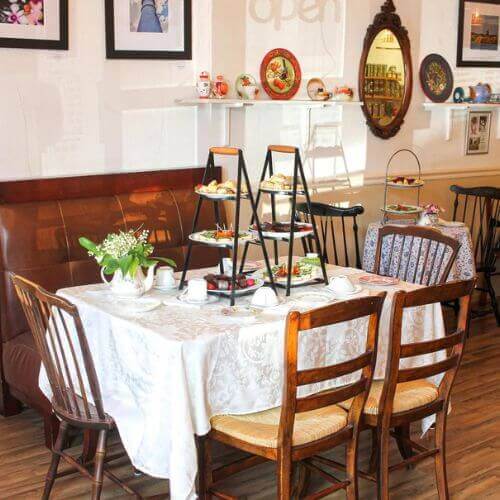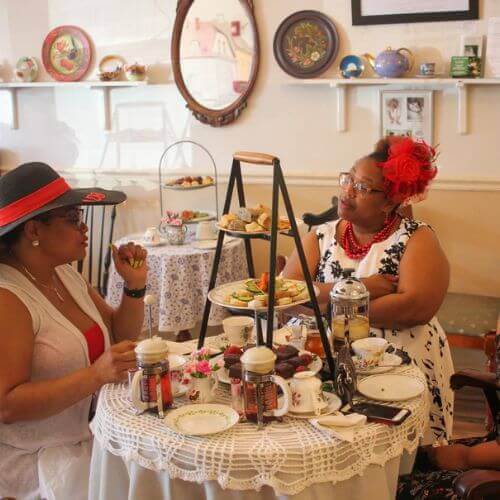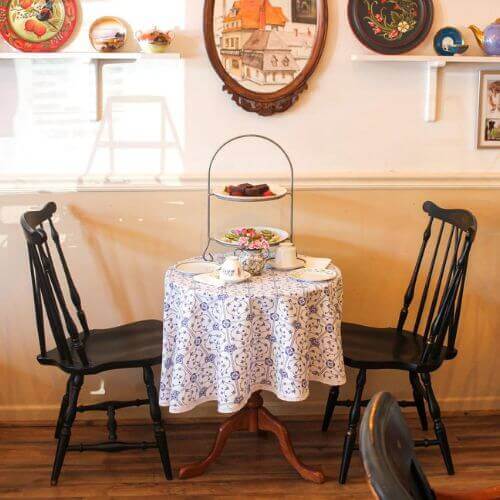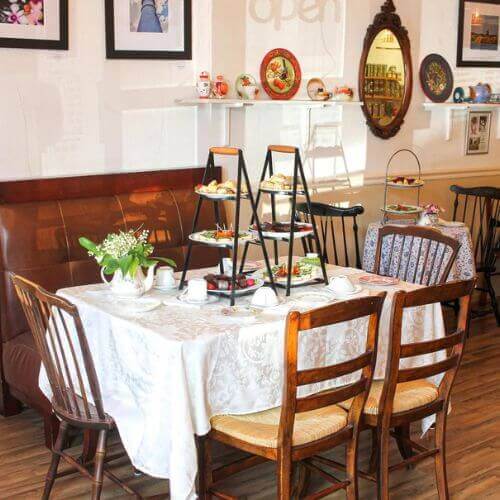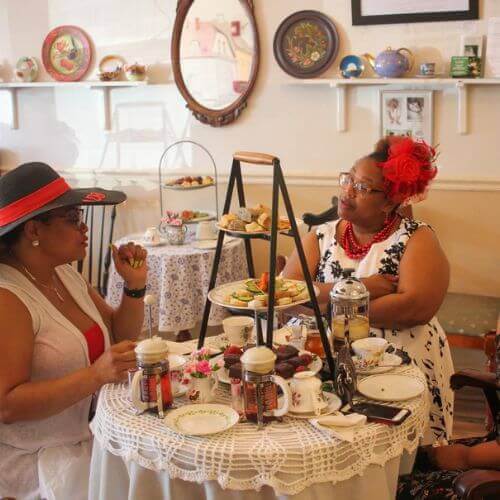 FAQ
Frequently Asked Questions


What are the pricing details?
The base cost is $35/person (not inclusive of tax and gratuity). Additional options can be added, such as wine & beer and gift bags.
For smaller groups making reservations for "High Tea", you can also order from our regular menu. Contact for additional details.
How do I lock in my event? Is there a deposit?
To officially book the room a deposit of $150 or credit card information is required at least two weeks prior to the event - applied towards final balance. Your date & time are not reserved until the deposit is made.
When do I need a final headcount?
Final head count required one week prior to event for final billing.
What type of food do you serve?
We have a variety of options, to be selected in advance based on your occasion. Some options include scones, salads, cucumber tea sandwiches, smoked salmon, pastrami, baguettes, desserts, and more.
Do you serve alcohol?
Yes, in 2023 we received our liquor permit to sell beer, wine, and cocktails. Drinks can be added to your event package in advance, or can be charged for based on consumption.
What is the length of events?
Private events are typically booked for 3 hours.
I expect more than 30 people
Events larger than 30 people, less than 60, can only be held in the evenings, after 6pm.
What types of events do you normally host?
The Oasis Room suits a variety of events - bridal showers, baby showers, birthdays, anniversaries, retirements, team building, cocktail parties, board meetings, graduation parties, engagement parties, and reunions.
Get in Touch
Please fill out the form below and we'll reach out soon.