Tips for Hosting Your First Tea Party at Home
Posted by LISA SITWELL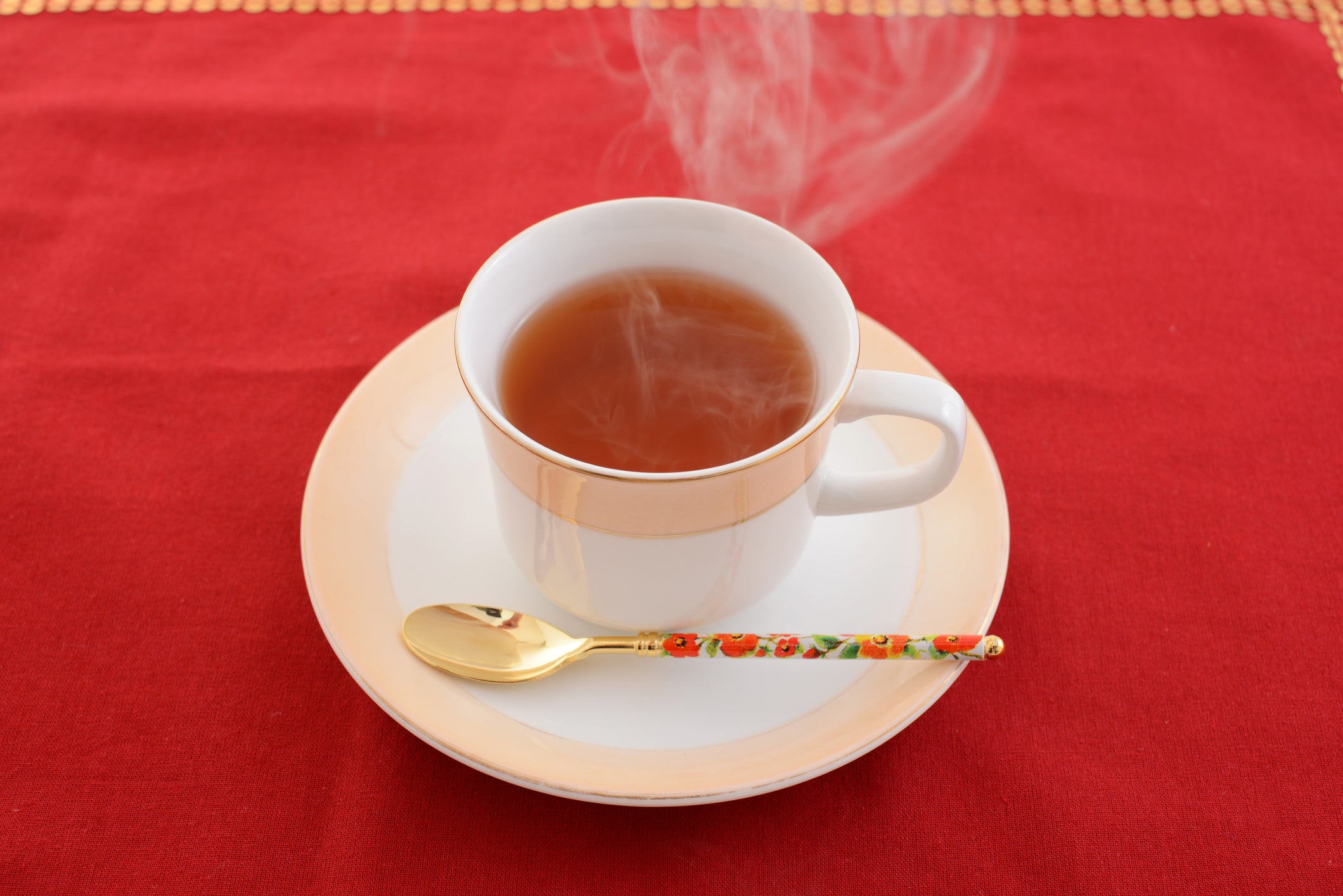 After a long pandemic at home, having parties outside can be a lovely break from social isolation. Time for yourself and your friends is important, and small gatherings with those who are vaccinated are a great option at this time. More to the point- a beautiful tea party is not only in fashion, but can be hosted with little stress and fuss. The beauty of your home or garden can be your setting, and there are so many options for traditional treats. What are some things which can make hosting a tea party in your home easier?
Send Out Your Invites
First of all, sending a formal (or semi-formal) invite is wonderful. Depending upon what kind of party you want to have, there are, of course, fancy and formally printed invitations available to you. If you want a more informal digital option, websites like Canva have the ability to make invites digitally fairly easily. Facebook and other social media sites have events pages, and Evites gives the options of inviting guests that way as well. Regardless of which way you choose, give your guests several weeks to have the option of both an RSVP, but also to calendar enough in advance. Digital options will allow you to send reminders as well, which is nice.
Choose a Variety of Teas
There are multitudes of types of tea to choose from. Your choices will depend upon what you personally prefer, and whether you are hoping for a lighter or darker flavoring to go with the foods you are preparing. Some teas, like Earl Grey or Oolong, specifically the teas which are stronger and more fermented, are best paired with savory foods and heavier sweet foods. Lighter teas, like green teas and herbal tisanes, pair well with lighter snack foods and cookies. If you have the option of a variety of teas to choose from, and several prepared teapots, it can be a lovely thing to give the option of tasting those varieties.
Decorate
You need not have a formally and professionally decorated space to have a tea party. After all, regular afternoon teas at a friend's involve a visit, a clean parlor, and treats along with tea, but not necessarily formal preparation. However, if you are aiming for a high tea with formal dress, your décor becomes a bit more formal as well. Traditionally, having a silver tea set, using your good china and silver, and formal tablecloths are suggested. Most likely you will be somewhere in between. Your décor should match the mood you want to establish! Don't feel obligated to use what you do not have, but do use your best.
Prepare Snacks and Food
The food you serve should generally be finger foods or single serving items which can be easily enjoyed by those sitting and visiting. For example, small cupcakes, scones, and finger sandwiches are traditional tea party items. Having the option of kebabs, whether of vegetables and cheese, rolled meats with leafy greens, meatballs, or other easily enjoyed single serving options make less mess an easy preparation for you. Bamboo skewers elevate the presentation of your food and can impress guests. Remember, your goal is more canapes or snacks than a meal, of course.
The Perfect Pot of Tea
Your technique for tea will vary slightly depending upon whether you are using tea bags or loose tea, of course. If you are using loose tea, having a way to steep the tea and strain away the leaves is important. Remember that tea need not be brewed for longer than four minutes. In fact, it should not be! If you are offering a formal tea, having the tea brewed in advance and kept warm with a tea cozy is important. However, if your party is more informal and you seek to give guests tea options, having small cards with instructions for perfect brewing timing, along with electric water kettles to keep water ready and hot, can give options for later.
Dress for Specialness
One of the most fun parts of having a tea party is the intent to dress up! In fact, while dressing formally or semi-formally can be a chore sometimes, if you've not seen your guests for a long time, all of you might love making your tea party a formal event that can have the air of a costume ball! Hats and gloves can be a delightfully fun thing to request, with larger and more formal hats enjoyed as well. Remember, it's perfectly ok to make your own formal hat. If you've seen Ascot opening day, or Royal weddings, you know that some hats are so sculptural that they are surprising to see! It's all part of the fun!
Sit and Enjoy
Enjoying is an important part of hosting any party, and if you're scrambling about trying to get everything done, you just won't be able to enjoy your guests. Consider having a trustworthy teenager hired to get more things from the kitchen, help serve, bring more water, etc, so you can enjoy your guests for the party as if you are one of the guests as well. This was common practice during the time frame that tea parties were done, whether as showers or gatherings of friends, in the past, and paying for a couple of hours of time for a young person can really help you to feel less stress. If you can't, don't worry! Prepare in advance, get your hot water ready, and sit and chat. After all, visiting is the most critical part of a tea party.
Face to face time looking into the eyes of your friends is a type of communication that Americans have been craving for an extended time, and an important way to recommend with those you love and admire. Don't forget that the most crucial part of any tea party is inviting the guests you genuinely want to see and have in your home. Prepare ahead, and enjoy feeling like royalty for a little while!
Read this next: 3 Benefits of Eating a Plant-Based Diet
Collection 2019
Sale 70% Off
Title for image